Last Thursday, Adidas Originals launched their unisex, 15 piece collection in collaboration with Olivia Oblanc. The launch was hosted by Dazed Mag and supported by ambassador Kendall Jenner. The brand new collection was displayed through an experimental presentation, followed by a selection of promotional screenings. The evening concluded with a selection of energetic DJ sets and party.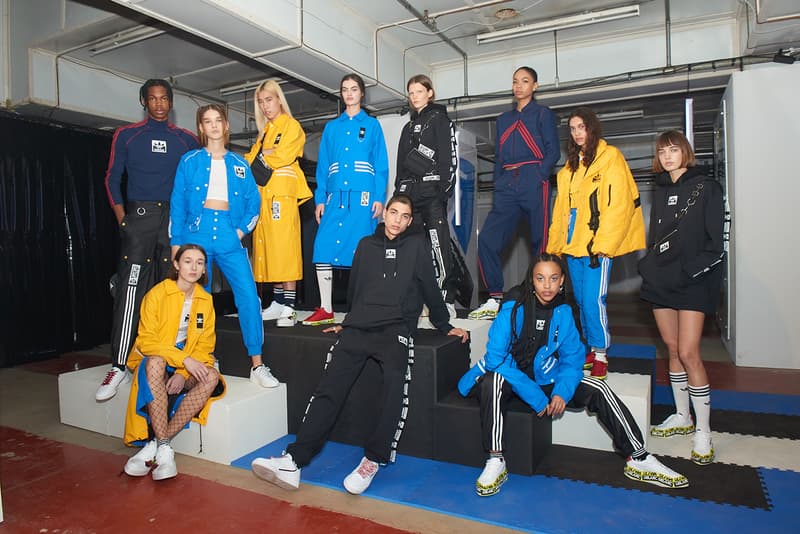 The campaign featured three promotional films directed by upcoming, young film directors, King, Freedom, and Transit. All of which were debuted at the launch event, hosted at a renovated car park in Bond Street. All three directors were given complete control and independence over each of their campaigns, each displaying unique takes on the collection. King, directed by Ronan Mckenzie focus on portraiture elements in an editorial style. Freedom, directed by Leonn Ward, focused on stylised movement whilst embracing individuality. Transit however, directed by Stephen Isaac Wilson, focused on the day-to-night versatility of the pieces through an intimate lens.
The collaboration combines bold patterns, bright colours with the iconic triple stripe; re-imaged. In an interview with HypeBae, Oblanc explained that "the collection was really inspired by vintage Adidas Originals garments" combined with 'reinterpreted work wear'; which is what the Oblanc brand is known for. She continued, "It really came from the inspiration that I normally have, which is workforce, utility, lots of hardware – mixing that with waterproof materials and then adding adidas' sporty and vintage elements into the collection to create this cohesive Olivia Oblanc meets Adidas Originals look."
The collection is now available online, and in selected stores.
https://www.adidas.co.uk/olivia_oblanc