The queen of savage teams up with Savage Fenty for the brands coming summer campaign. Megan Thee Stallion is the new addition to the sexy  Savage X Fenty crew inspiring ladies everywhere to still have that hot girl summer … somewhat. with Beyonce and Megan The Stallion partnering up for the remix of Savage raising all of our spirits, we're starting to wonder could their also be a musical collaboration between Megan and Rihanna or is this strictly fashion business? either way, fans love it and are definitely here for it. Megan is bang on trend right now making for a perfect fit for the campaign. It looks like fans aren't the only ones exciting for Megan to be the next face of Savage X Fenty but both Rihanna and Megan feel it's a perfect fit. 
"Meg is the energy we were looking for," said Rihanna in a statement obtained by Harper's Bazaar. "She is a risktaker with an attitude, character, and personality."
"I'm so excited to work with a brand that embodies diversity and celebrates women in all their glory…In my Savage x Fenty, I feel sexy, comfortable and confident. We want all the hotties around the world to feel good about themselves exactly as they are." – Megan The Stallion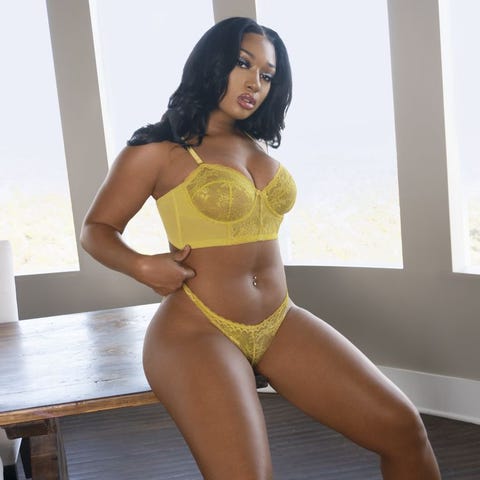 Both Megan and Rihanna have been key influencers in helping women embrace their beauty and being unapologetically confident. Fashion with an impact is becoming more and more important, people no longer want to just buy clothes because they look nice, people want to buy into a brand, an idea, something that gives them something whether that be confidence or feeling a part of a community they feel they can relate to or even buying into an influencer they believe in and reflect some of the values they too believe in.  Rihanna and Megan have tapped into this perfectly and provide style and the positive impact needed in today's society.
Megan is definitely one to watch out for and we can't wait for more campaigns to come, check out the pieces worn by Megan on Savage X Fenty's website